From: Shelly Hermia Bhujun <shelly_hermia_at_hotmail.com>
Date: Sat, 24 Mar 2018 11:45:46 +0000
Dear SM,
Sorry for the late reply. I was looking for card. Kindly see postcard attached as requested.
Kind regards,
Shelly
[Image]
TÚlÚcharger Outlook pour Android<
https://aka.ms/ghei36
>
________________________________
From: S Moonesamy <sm+mu_at_elandsys.com>
Sent: Wednesday, March 7, 2018 12:25:16 PM
To: Shelly Hermia Bhujun
Cc: mauritius-internet-users_at_lists.elandnews.com
Subject: Postcode
Hi Shelly,
Do you still have the postcode [1] card which the post office sent you?
Regards,
S. Moonesamy
1.
http://www.elandsys.com/~sm/mauritius-postcode.html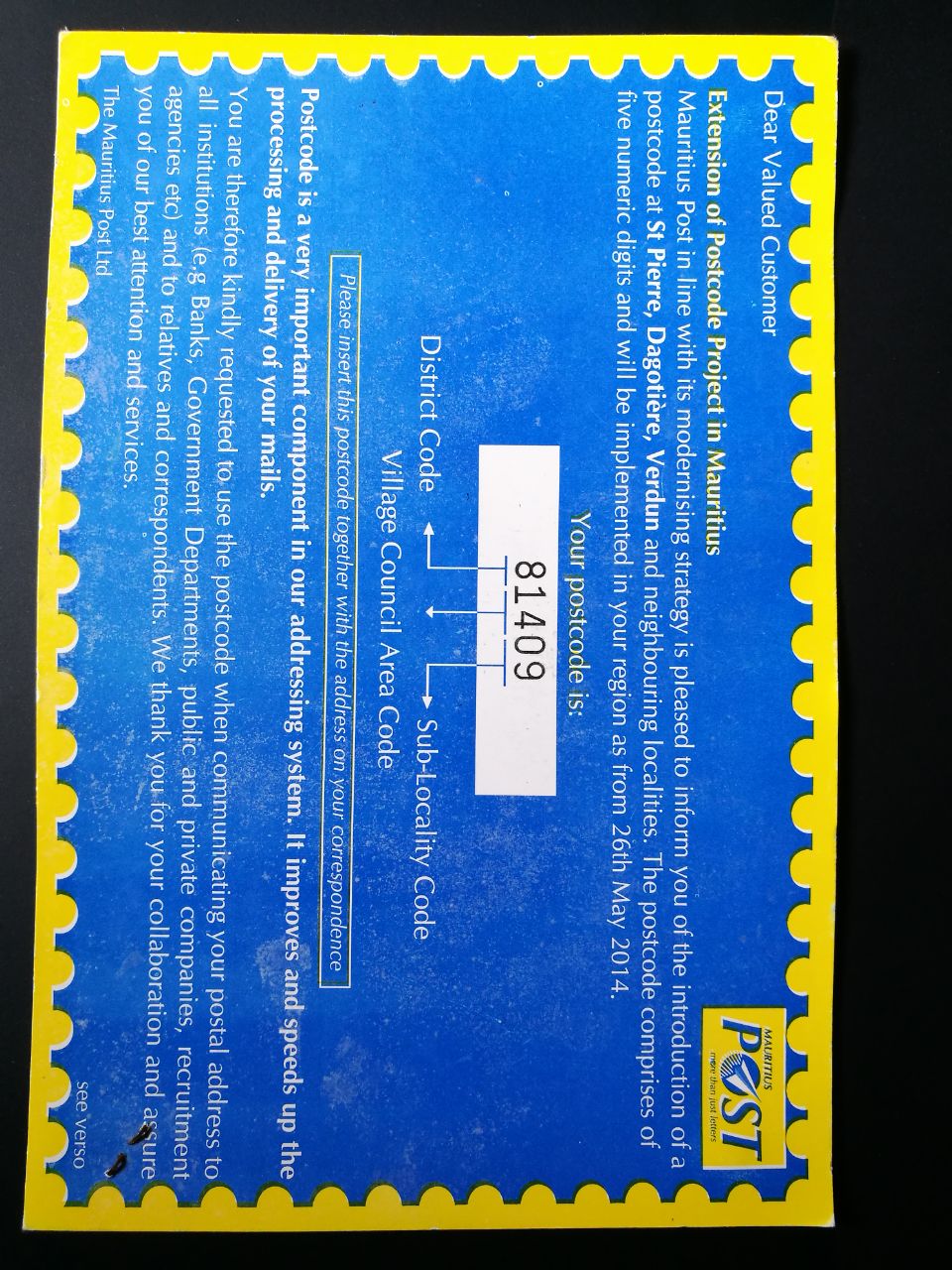 (image/jpeg attachment: IMG-20180324-WA0013.jpg)
Received on Sat Mar 24 2018 - 11:46:07 PST
This archive was generated by hypermail 2.3.0 : Sun Mar 25 2018 - 05:00:01 PST