From: Sun <s4ndeep1203_at_gmail.com>
Date: Tue, 13 Jun 2017 18:22:35 +0400
Hello SM,
I visited the link www.csu.mu and it showed 'fatal error'.
See screenshot :
[image: Inline images 1]
Thanks and Regards,
*RAMGOLAM Sandeep*
On 13 June 2017 at 17:25, Ish Sookun <ish_at_lsl.digital> wrote:
> Hi SM,
>
> On 06/13/2017 05:22 PM, S Moonesamy wrote:
> > I read your message on Twitter. How did you find out that there the
> > www.csu.mu was down?
>
> I was going to check the status of my tickets. Unfortunately, I
> couldn't, I found that www.csu.mu was displaying a "Fatal error".
>
> Regards,
>
> Ish Sookun
>
>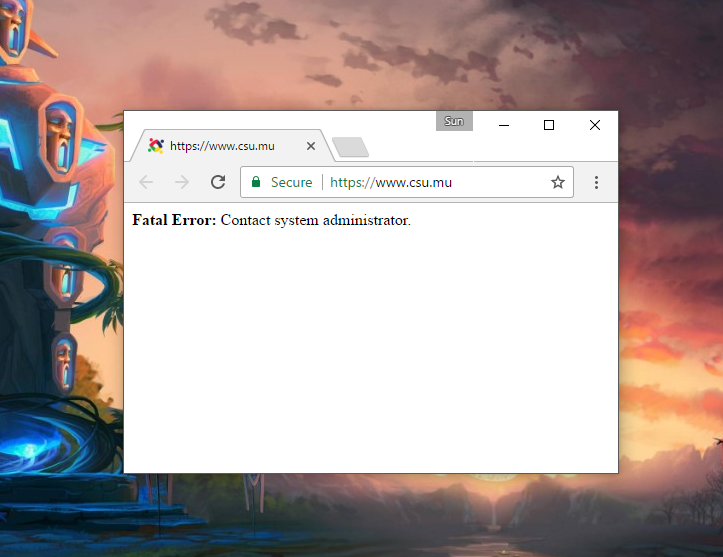 (image/png attachment: image.png)
Received on Tue Jun 13 2017 - 14:23:09 PST
This archive was generated by hypermail 2.3.0 : Wed Jun 14 2017 - 05:00:01 PST