From: Sun <s4ndeep1203_at_gmail.com>
Date: Mon, 15 May 2017 20:18:11 +0400
Hello Nexmo,
I recently discovered your service while watching the amazing presentation
of Techcrunch Disrupt. As a developer myself, based in the small island of
Mauritius, I wanted to try your SMS API service. Unfortunately I couldn't
sign up.
Checking in the developer tools revealed that my location was causing a
problem on the page. See image attached below. I tweeted[1] the issue
_at_nexmo, and the handle suggested that I contact nexmo support. Hence's this
email.
[image: Inline images 1]
Could you please help fix this issue so that developers from Mauritius can
try the awesome Nexmo service.
1.
https://twitter.com/__Sun__/status/863794465810415616
<
https://twitter.com/__Sun__/status/863794465810415616
>
Thanks and Regards,
*RAMGOLAM Sandeep*
*Front-end Developer - Designer - Web Enthusiast - Gamer*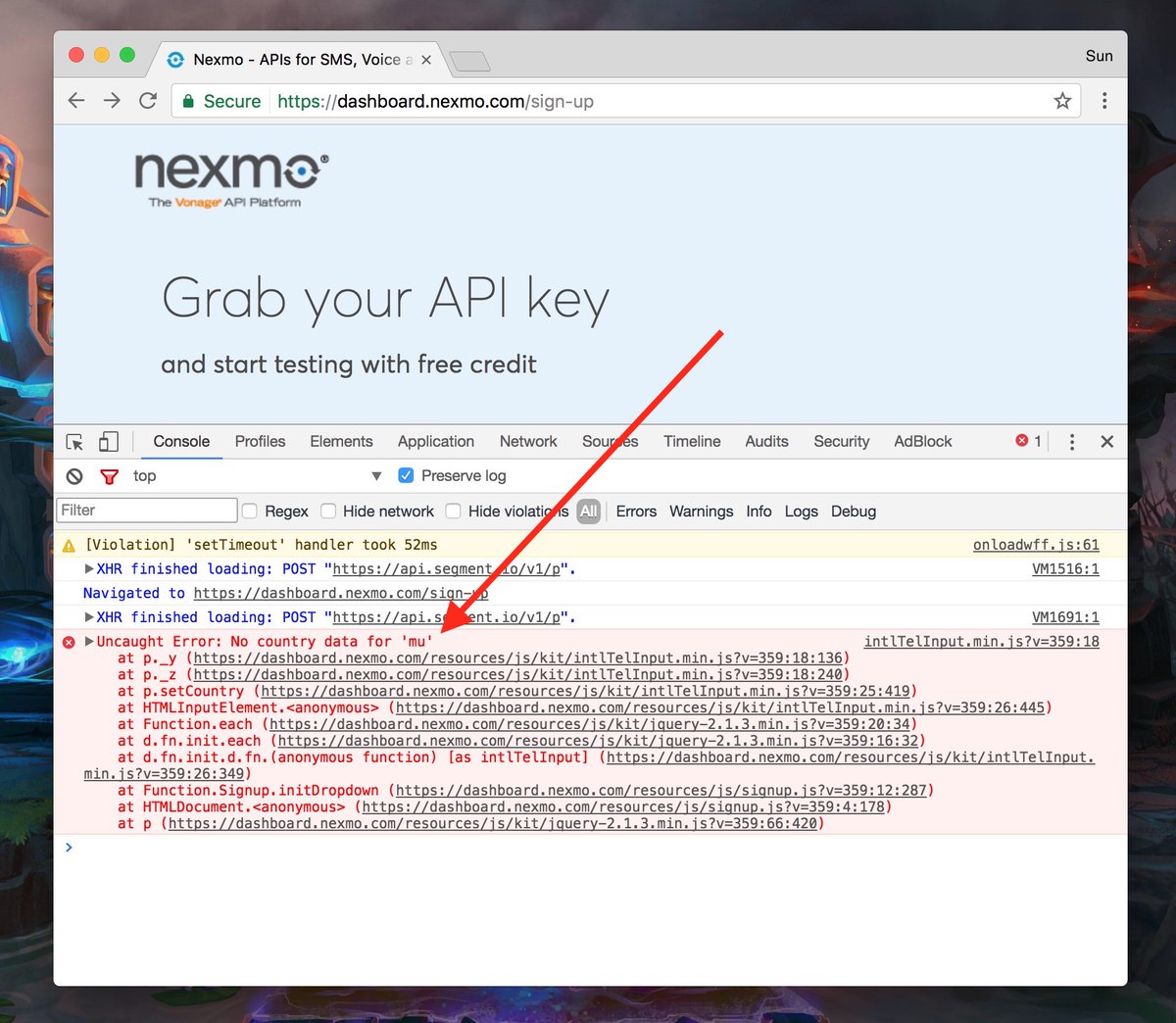 (image/jpeg attachment: C_zQMvzXsAAjP1Q.jpg)
Received on Mon May 15 2017 - 16:18:45 PST